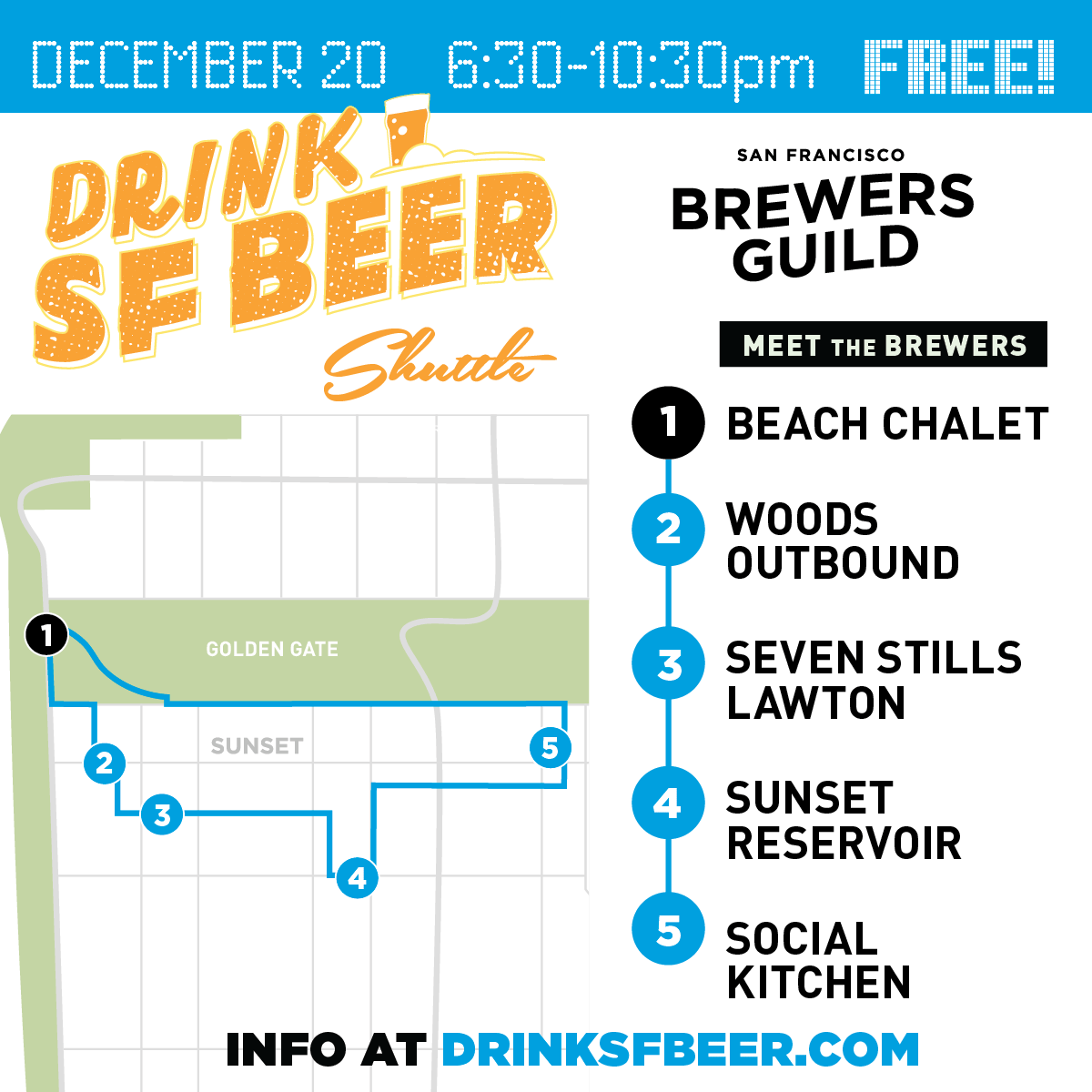 Celebrate SF craft beer all year long!
Ride the FREE Drink SF Beer shuttle the 3rd Wed. of each month
Explore neighbor breweries. Hop on and hop off at any stop on a route -- all part of the San Francisco Brewers Guild's monthly Meet the Brewers nights. (MTB = host venue)
12/20/17 - MTB: Beach Chalet
The Sunset Line: Beach Chalet > Woods Outbound > Seven Stills Lawton > Sunset Reservoir Brewing Co. > Social Kitchen & Brewery
Over thirty breweries are producing craft beer in the City of San Francisco. See who's who and learn about the San Francisco Brewers Guild here.

#Drinksfbeer and get SF Brewers Guild news by signing up at our site. Just scroll down and enter your email in the sign-up field. Got feedback? Take our survey, or email us: info@sfbrewersguild.org
Thanks to our partner Chariot, we have more shuttles stopping more frequently bringing more people to breweries across SF!