SPECIALTY INGREDIENTS
Supplied by Whole Foods Market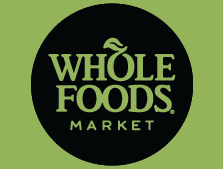 Satsumas are similar to Clementines, both Mandarin varietals. Satsumas are slightly sweeter, juicy, tender and seedless.
Sourced from King's Crown Produce, Terra Bella, CA
Douglas Fir tips deliver bright citrus top notes with herbal mid tones, earthy base accents and an evergreen aroma.
Sourced from Juniper Ridge

YEAST
Supplied by White Labs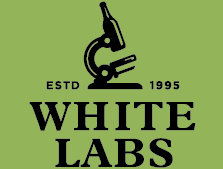 From a small brewpub in Cologne, Germany, this yeast works great in Kölsch and Alt style beers. Good for light beers like blond and honey. Accentuates hop flavors. Proper conditioning will result in a super clean, lager-like ale.
MALT BILL
Supplied by Brewers Supply Group
A lager-style base malt produced from Czech barley varieties Bojo and Tolar. The Czech-grown grain is processed specifically for "Bohemian" characteristics to impart a full body, golden-blond color, and complex maltiness to the finished brew. It's perfect for authentic Bohemian pilsners and Belgian ales, but is well-suited to any beer style that requires a solid malt presence.
Perfect for creating authentic lager style beers. It enhances body and mouthfeel substantially in the finished beer, while imparting intense malt aromas. What also sets Barke® Pilsner malt apart is it's excellent process characteristics in the brew-house and during filtration, coupled with increased extract efficiency
Made from North American spring white wheat. Pale wheat malt has the sweet malty flavor of other malted grains, but with a hint of fruitiness. Wheat malts are high in protein, which helps produce fuller-bodied beers, and improved head formation and retention. White wheat is easier to mill than red wheat, and more conducive to the haze characteristic of Belgian white beers.
Made from high-quality German rye to exhibit classic rye malt characteristics. It lends a biscuit-like flavor, with a smooth mouthfeel component, and malty-sweet aromas with hints of bread and honey.  A great choice for rye beer styles or to spice up almost any brew.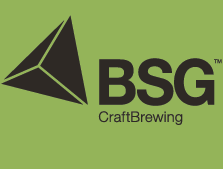 HOPS
Supplied by Brewers Supply Group
Dual-purpose aroma and bittering hop from USA. Moderate and pleasingly "hoppy." Prominent herbal quality reminiscent of Saaz, with flashes of candied citrus, sweet grass, bright spice and dried hay.
This German aroma hop can be used in many mainland European styles -- Belgian ales, Weissbiers, farmhouse ales -- as well as traditional continental lagers. Strong but pleasantly spicy with sweet, fruity overtones (citrus, red berries). Mild and approachable in the "noble hop" sense.